Who Should Brush Their Tongue Each Day?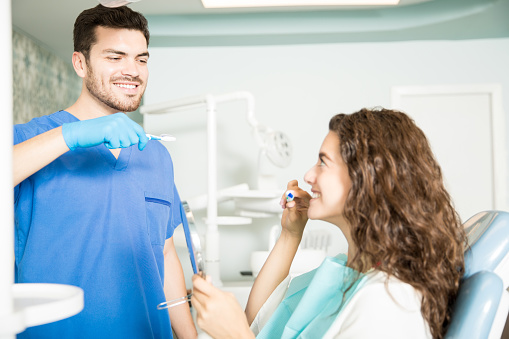 Brushing your tongue is as important as brushing your teeth and gums. Your tongue attracts more bacteria than the rest of your mouth, which can cause long-term oral health issues. You should spend at least thirty seconds brushing your tongue each time you brush your teeth.


Why Tongue Health is Important

Your tongue not only develops large amounts of bacteria because of its size but also because it has different levels of elevation due to your taste buds. Bacterium accumulates more between the crevices of your tongue and can hide in these areas, multiplying rapidly. Unless you remove them, the bacteria can quickly spread to your teeth, gum, and other structures in your mouth within minutes of brushing your teeth. Therefore, everyone needs to brush their tongue on the top, sides, and even underneath.

Rinsing your mouth with water or mouthwash is not enough to kill off the bacteria in your mouth. Mouthwash may kill the bacteria on the outer portion of the biofilm on your tongue, but it cannot penetrate it enough to kill the bacteria lying underneath it. This bacterium, if left to survive, can cause bad breath and tooth damage over time.


How to Brush Your Tongue

When you brush your teeth, you should take a few seconds to brush your tongue thoroughly. Brush back and forth on the top of your tongue first. Then brush side-to-side to help reach every crevice of your tongue. Make sure you brush the sides and under the tongue as well, where bacteria are more likely to hide. Be gentle when brushing because you can break through the skin of your tongue, which can cause bleeding and general pain until it heals. After brushing your tongue, be sure to rinse your mouth with water. If you want to use a tongue scraper, call our office today so we can direct you to the best product.