You Need to Eat a Lot of Produce if You Want the Best Possible Oral Health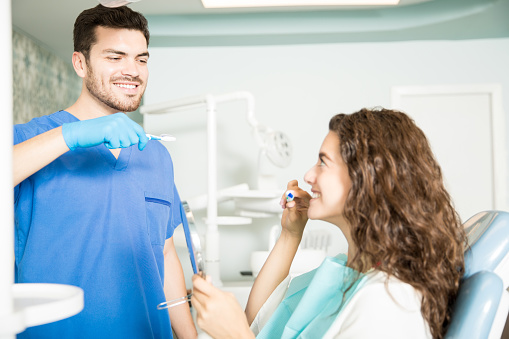 Eating healthy has a tremendous role in your oral health. The foods you choose – when and how often you eat affect the health of your teeth and gums. It is entirely possible to prevent tooth decay with exceptional diet, hygiene and regular dental visits.


Produce Helps Your Teeth
Some of the best possible foods for your teeth and oral health are the fresh fruits and vegetables as they have many overall and oral health benefits. Crisp fruits and vegetables such as carrots, apples, and even celery help clean the plaque from your teeth and freshen your breath. So many different fruits have nutrients like vitamin C that protect your mouth and gum tissues from many types of cell damage and infection from bacterial. A bowl of leafy salad contains a ton of folic acid, which is a member of the vitamin B family, which supports and promotes cell growth in your mouth and throughout your entire body.


Vary Your Fruits and Veggies
Consider also adding these great foods in for a great diet for your oral health. Apples and citrus fruit. They scrub your teeth and increase your salivation which neutralizes acids that are left inside your mouth. While apples are sugary – chewing the fibers of the apples will stimulate your gums, which further reduces any cavity causing bacteria and will only increase your saliva flow. Be sure to include plenty of fresh fruit options since they are rich in vitamin C. This should include options like as strawberries, tomatoes, cucumbers, and pineapple.

Maintaining strong, healthy gums is vital to the health of your teeth, so like the apples and the oranges be sure to chew on raw carrots, celery and other hard vegetables that stimulate the gums and help generate cleansing saliva. The carrots and celery are a good source a vitamin A, which is an essential nutrient for building good strong teeth.

If you have questions about what foods, fruits or vegetables are best for your oral health and to promote good strong teeth, please give the office a call and we can answer all your questions regarding your teeth and the best nutritional choices.