How Chronic Illnesses Can Affect Your Teeth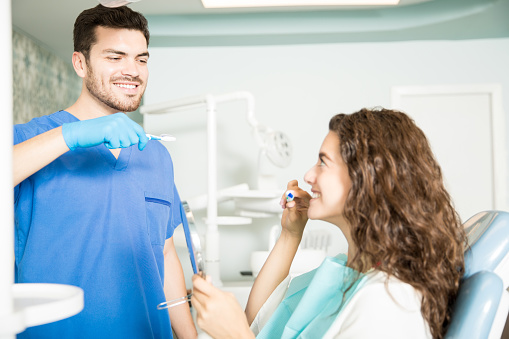 As many doctors have put it before, the body is sort of a huge network. Every part of the body is connected to another in one way or another. This is true for the moth and other parts of the body.

As such, when you have an oral disease, it might affect other parts of the body and vice versa. This means that although some illnesses might be affecting other areas of the body, their impact can also be felt on your oral health. Here are some illnesses that can affect your teeth.


Diabetes
Diabetes is a condition that affects your body's ability to deal with sugars. Although it's a manageable condition, it can affect your mouth if proper care is not taken. If left unchecked, diabetes can bring about less saliva in the mouth, giving you a constant feeling of a dry mouth. Since saliva is key in keeping cavities away, someone suffering from this disease is likely to have cavities. Since diabetes also affects the speed of healing in the body, sores and inflamed gums take longer to heal and also bleed easily.


Cancer
Medical statistics have shown that more than one third of all cancer patients have one problem or another with their mouth. Since the disease itself and its treatment takes a huge toll on the body's immune system, patients are more likely to suffer from jaw pain, sensitive gums, mouth sores, and even a dry mouth.


Osteoporosis
This is a condition that causes your bones to constantly grow weaker. Since teeth are made of the same material as the bones, this condition also affects the mouth a lot. As the bones get weaker, the teeth and their supporting mechanisms also fall prey to the condition. This makes it quite easy to break teeth when biting into hard foods.

Although chronic diseases affect the body in different ways, some also affect the mouth and its integrity a lot. While chronic diseases don't have a cure, some can be managed. Having regular checkups by one of our professionals will help keep your oral health and prevent further oral complications.