Tooth Enamel Loss - How to Avoid It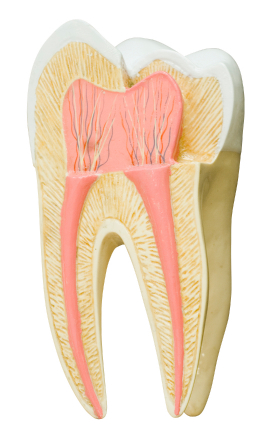 Most people don't know your teeth's enamel is absolutely the strongest material your body generates. It is the protective barrier that safeguards teeth from things like hot and cold drinks, acids, and sugars.

When this barrier is breached, your teeth become prone to forming cavities. You'll notice when this happens because you'll feel hot or cold liquids on the teeth or something sweet will actually sting your teeth. This is caused by a hole in the enamel triggering the nerves below to fire off.


What is Causing My Enamel to Erode?
Eating too many sugary sweets is the most damaging offender. Bacteria thrive on sugar, converting it to acid that works away at the enamel. Sour foods or candies possess lots of acids. Brushing too hard or too often can result in what is called dental abrasion. Eating softens the enamel and if you brush immediately after you eat, you can brush the enamel off. Wait at least 30 minutes after eating to brush.


Symptoms of Enamel Loss Signaling You Need to Visit Our Office
If you feel any stinging on your teeth when eating cold or hot foods. Sugary food or drinks sting your teeth in an all-around shocking sensitivity in the mouth. If you detect any blemishes, white spots, dark spots. Oddly enough, if you see any shiny surfaces on the teeth, it's a sign the enamel is gone. Yellow patches or yellow teeth with small dents where you bite down and chew. Any of these symptoms signal an immediate visit to our office.

Enamel is particularly tough, but it is incapable of repairing itself if severely damaged. It doesn't mean enamel erosion isn't reversible, and the enamel won't grow back. However, enamel erosion takes a long time. You can avoid it from becoming worse by allowing our office to deep clean the bacteria and administer a sealant to preserve the teeth. Call today to schedule an appointment and we will aid you in defending your teeth.