How to Make Sure Your Smile is Ready for Upcoming Photo Opportunities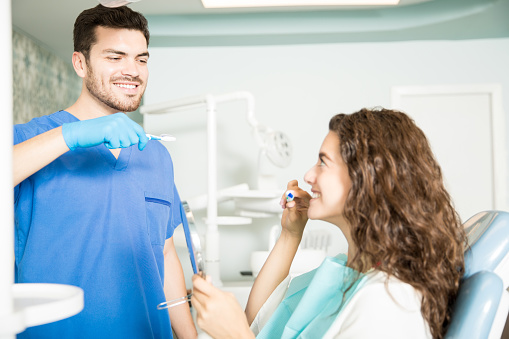 Having a beautiful smile is something that everyone wants. Smiling is a great way to enjoy everything around you, but also to make you feel great both inside and out.

t has been said that the more you smile, the better you are going to feel. The same is true for when you smile during photos. You will look great and it helps frame the beauty of a picture you have put together.

Taking care of your mouth and smile is one of the best ways to smile bigger and get the best from the upcoming photo opportunities that you will be going with.


Tips for Getting a Better Smile for Photos
There are a number of tips that you can keep in mind when it comes to putting your best smile on for photos. One of the biggest is getting a cleaning and exam from our office. We can clean up the smile, fix issues that might be apparent when you smile, as well as provide a bit of touch up whitening if it is needed or wanted.

We can recommend the best treatments to ensure that your smile looks the best, regardless of the type of photo opportunity that is coming up. You should be able to look into the many different ways to get the best smile, the whitest smile, and the healthiest one when you speak with our dental professionals today.

Speak with our office today if you need to have dental work done, have questions about your smile, or if we can clean your smile up and give it some whitening. We would love to provide you with the smile you want and need, while ensuring you get the best possible outcome from what comes with smiling big and having the best look possible. Call us today to schedule a time.