How You Approach Your Oral Health Can Affect Those Around You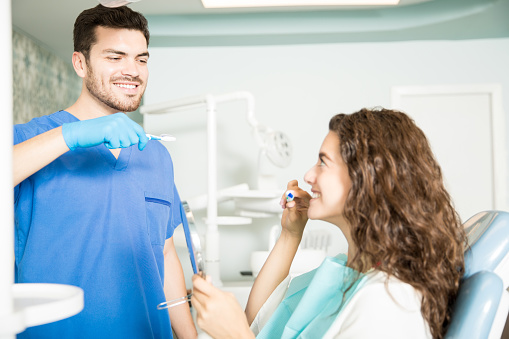 Most people understand it's important to brush your teeth twice a day. Some even make sure to use floss and mouthwash and have good preventive care of their teeth. Our office intends to educate you on the approach you take for your oral health care and how it can affect those around you.

The main concept people understand is if I don't use mouthwash, brush, and floss, I will get a cavity or possibly more. That is all true, however, studies are now showing that poor oral health can lead to many other issues in your body.


What Poor Oral Health Can Mean for Your Body
Poor oral health can cause issues in almost every part of your body. The first and most serious threat of poor oral health is it puts you at higher risk for cardiovascular diseases. Studies are showing that there is a link between heart disease and periodontal disease. This starts with an infection in your gums. In the elderly, studies they are showing both musculoskeletal problems and diseases in the mouth have been proven to be linked together.

The fact is once you start experiencing any of these linked diseases, you, your family, and even your friends can be affected. When someone you are close to starts experiencing diseases of the body, it's a ripple effect as they worry about your safety. The good news is with just a few preventive steps, these problems can be avoided.

Brush for two minutes twice daily, floss at least once, and use a good mouthwash that contains fluoride. Then the most important action is to contact our office and schedule a deep tooth cleaning. Twice a year, allow us to clean the plaque that has accrued and protect your teeth. We are here to help, and if you have any further questions or comments, please give us a call.