Common Diseases Your Dental Health Can Reveal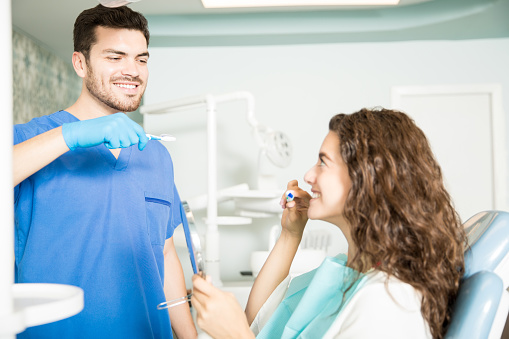 It may surprise you to learn that we could be the first person to tell you that you have a common disease. This is why you may hear us advise you to go to your doctor and get a checkup. There are many different illnesses we can detect from the health of your mouth, but it's up to your doctor to confirm such "suspicions."


Common Diseases Reflected in Your Dental Health
According to research, about 90% of systemic diseases have oral manifestations. These manifestations can include ulcers, dry mouth, swollen gums, or other gum issues. When you have any of these manifestations, it could be a sign that you have kidney disease, diabetes, heart disease, leukemia, or some type of cancer, such as pancreatic or oral cancer.

While we don't want you to worry or try to diagnose yourself, it's important to understand how we are able to diagnose these things for you. For instance, when you have bad breath that won't go away and your gums begin to bleed when you brush your teeth, you may have diabetes. Also, when your jaw is painful and sore, it may foreshadow an oncoming heart attack.

Of course, you may not have any of these signs and we may still discover that you have a common disease when you visit our office. This is because when we take dental x-rays, we can also notice the first stages of bone loss.

Clearly you can see that visiting our office plays a huge role in maintaining your good overall health. Scheduling a routine visit to our office is a great way to stay healthy. If you don't already have an appointment for a routine checkup and cleaning, make sure you pick up your phone and give us a call so we can schedule one for you as soon as possible.