Ways the Heat of Summer Can Alter Your Oral Health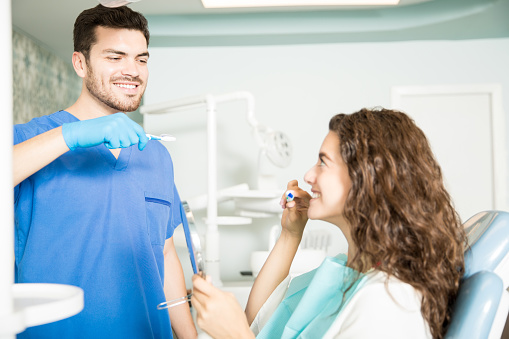 The beautiful, lush greens and blues of summer may help you pull out of your winter depression, but the heat can do more than that. You probably know about the dangers of over-heating and being dehydrated, but did you know that the summer heat can also affect your oral health? There are a number of ways that being overheated can lead to oral health issues.


Dry Mouth
When you get dehydrated, you may find your mouth becomes very dry. This means that it no longer has the saliva needed to wash away bacteria, leading to more of a risk of developing cavities or gum disease. Bacteria also thrive in areas that are warm and dry, which means they're going to take this time to start multiplying. You need to make certain you're drinking plenty of water not just to stay hydrated, but also to make sure your mouth is able to keep clean.

Also, watch what you drink. Remember that alcohol can actually cause dehydration, while sodas and other sugary beverages will damage your teeth and don't really hydrate you that well. Grab a cold water whenever you can.


Cracked Lips
When your lips get cracked and dry, they create small fissures that bacteria can slip into. These bacteria can lead to infections that affect your entire body. Many people lick their lips to moisten them, but this can actually cause more damage. Use water and lip balms to keep your lips moist during the hot weather.


Lack of Bushing Teeth
During the summer, it's easy to fall into a lazy routine. You may be out later than normal and want to sleep in whenever you can. This may mean that you become lazy about your brushing and flossing habits, too. You may come in late and think it won't matter if you just go right to bed, but it won't take much before you start using this excuse all the time.

You may also be tempted to avoid your routine checkup. Who wants to be inside when it's so nice out? While we understand the temptation, you do need to be sure you come visit us regularly. Give us a call to set up an appointment if you haven't already done so. It won't take long, and then you can be back out enjoying the summer.