How Malocclusions Can Impact Your Oral Health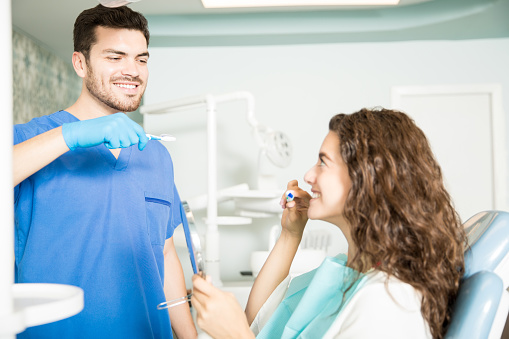 Having a less-than-perfect set of teeth can result in a host of serious problems related to your oral health. Many of these problems are preventable and others are treatable. If you have crooked teeth, it is advisable you get in touch with a dentist to find solutions. Here is what malocclusions can do to your oral health.


Periodontal Disease

When the teeth are misaligned, it makes it difficult to access crowded areas with a toothbrush. Having crowded teeth creates more hiding areas for bacteria as well as plaque. With improper tooth hygiene, you can have inflammation of the gums, recession, decay, and bone loss.

Not treated for a long time, gum disease progresses to periodontitis where there is loss of supportive bone tissue. As a result, you could lose teeth. It is prudent that you get regular cleanings from a dental office and have the crowded or misaligned teeth treated.


Chewing and Tooth Wear

Your bite is affected if you have crowded or crooked teeth. Misaligned teeth are likely to have difficulties with chewing food. Whenever the teeth are incorrectly lined up, you have higher odds of having cracked, fractured, or broken teeth. The teeth are also likely to wear while eating.

Furthermore, improperly chewed food is able to lead to serious digestion issues and poor nutrition, or even stomach pain. Contacting a dentist can help establish whether you have teeth that are at risk during routine checkups.


Solutions to Malocclusions

A dentist can provide orthodontic appliances that aid with teeth straightening. You could wear braces to straighten teeth. There are also options like Invisalign that help with crooked teeth. Depending on the severity of the malocclusion, a dentist will determine what solution works. Sometimes, mild malocclusions can be corrected with retainers.

Visit us if your teeth are misaligned to discover ways to straighten them and enhance your bite balance and function. With straight teeth, you can easily clean them and remove bacteria and plaque.