3 Reasons Why a Specialist is Best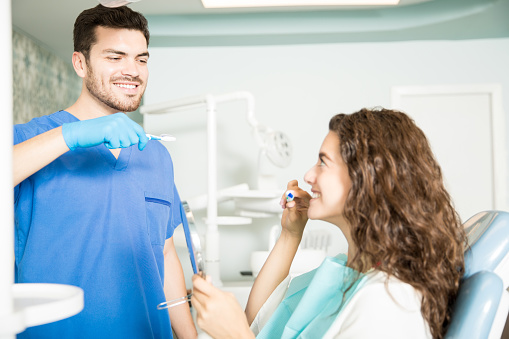 General dentists are always present throughout our oral health journey. Whether it's regular checkups, cleanings, scaling, or cavity check, your dentist, know your entire dental history. If you regularly visit your dentist, then you are likely on a first-name basis with your dentist. There's no doubt that you owe your dentist a lot, but treatments are beyond their skills, and the patient is recommended to a specialist depending on the dental complication.

Some of the specialists a patient is likely to be referred to for more specialized treatment include orthodontist, periodontist, prosthodontist, pediatric dentist, and an oral and maxillofacial dentist. There are many reasons why a specialist is preferred over a general dentist, which include:


The Specialist has Additional Training

Specialists usually go for additional schooling, which is culminated with a minimum of two years of residency. It is important to undergo continued education as a dental practitioner to ensure they remain in good standing and retain their licenses. Although dentists can perform a range of procedures, they lack the skills to perform complex procedures. This is the main reason why patients prefer specialists, compared to general dentists.


Specialists Perform the Same Treatments daily

Specialists focus on specific conditions, which they treat regularly. Dentists perform different procedures, but they don't necessarily have the skill and experience of performing complex procedures. The repetitive nature of specialists gives them experience in providing specialized care to patients, making them better at treating certain dental complications.


Specialists Invest in Procedure-Specific Material and Equipment

General dentists invest in all-purpose tools because they usually handle a wide range of procedures. Specialists invest in tools that make their specialty easier and smoother for better results. All dentistry specialists have specific tools that enable them to perform complex procedures and enhance the quality of care provided.